Who doesn't want the top position on Google?
Competition is really fierce and holding the top position in google for your business can make it grow successful very rapidly as it attracts the people most.
It helps us to drive long-term organic traffic while getting clicks to your website, service pages, and blog posts.
Why have an online presence?
Today after so much hustle-bustle around because of the pandemic. Lots of people are getting online which as a result has increased online searches to around 82%.
From local information to "how to make money?", people go on Google.
If we use our brain as a marketer, we must sell where there is demand and if we go after demand we'll get lots of competition.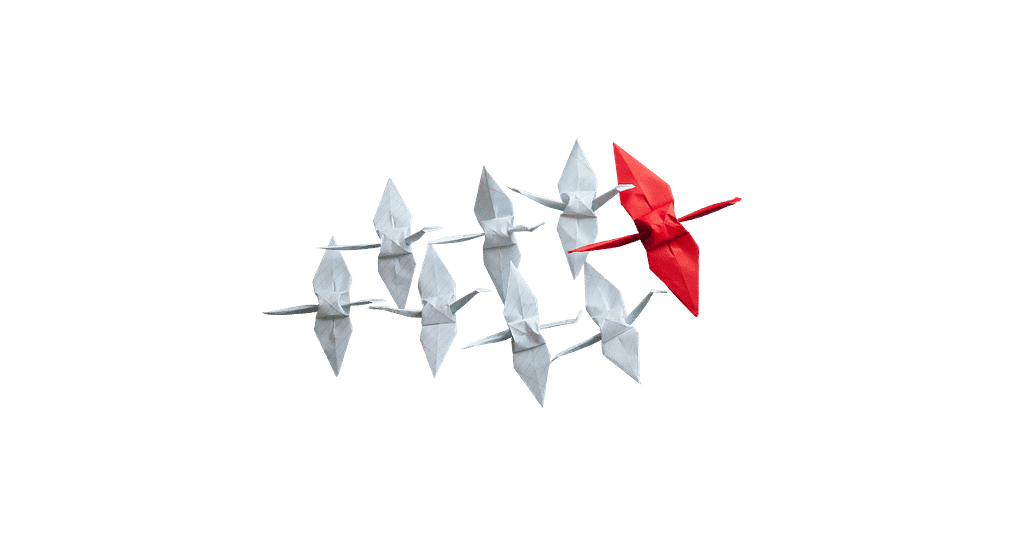 Further, if we are able to get that top position (in Google) then boom our market value gets skyrocketed.
Example of top ranks on Google
Suppose you are planning to open a cafe in the city, and looking for graphic designers around for creating a brand.
If you don't have much knowledge on branding and stuff and want an awesome brand presence.
You will go on Google search and search for " Graphic designers nearby "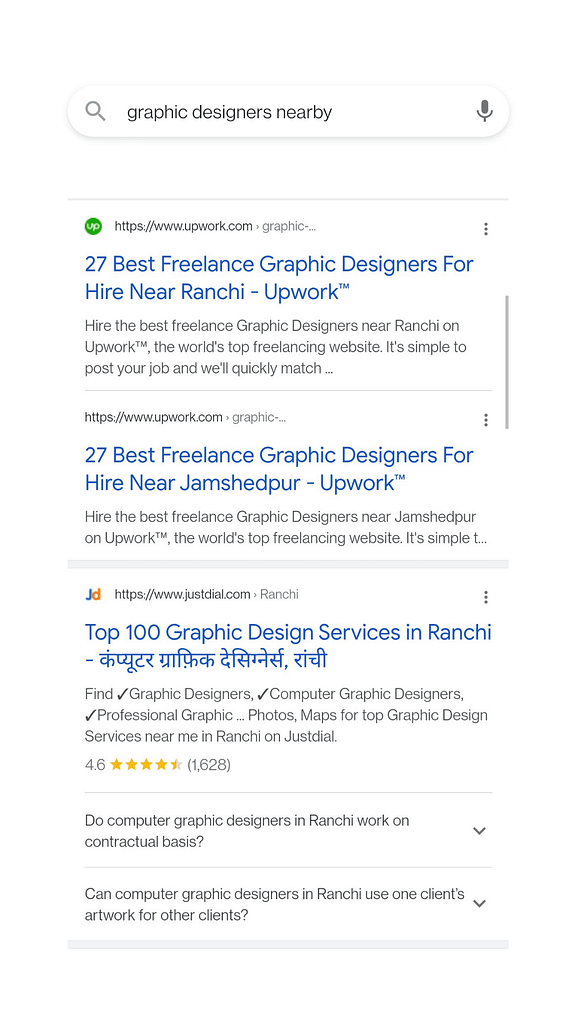 And you will buy service from any of the graphic designers who are giving you the best deal for the money ( also expertise matters ).
One point to notice most people will choose from the first 5 search results.
Just like these graphic designers we have to get in that top position to get the best result for our business.
Let's look into points that will make our business standout on Google
Google's search engine results pages are filled with opportunities to stand out, in various forms. There are ads, organic results, local results, images, shopping results, and more.
Here are the 10 best ways to get the attention of viewers.
1. Creating a Relevant Landing Page
This step not only decides our business rank on google but also its likeability and Bounce rate. Yes, It also affects ad ranking.
To make a great landing page we have to create it using the most relevant keywords, images, and illustrations.
If visitors don't find the landing page a relevant one they will go into your competitor's page, which results in downranking.
Related Post – Create a landing page with a 91% click-through rate.
Make your landing page simple and effective.
2. Getting Unique with Titles & right Keywords
If we run with similar ideas and titles like competitors, Google will be confused with selecting our content ( It will be very hard to rank ).
Instead, we can use the completely unique content title using the right keywords.
To find whether your title is unique or not try searching your title in the search box within quotes " Title ".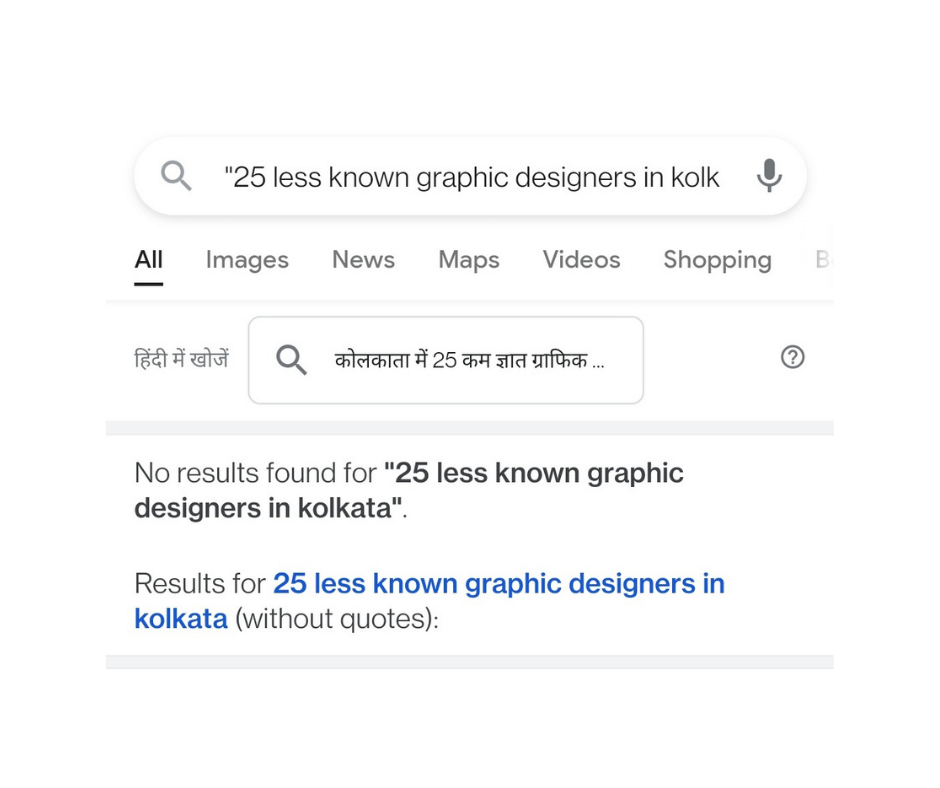 If Google says no results found then congrats we have just created one unique title.
3. Google business for local SEO
Don't underestimate the local buyers, I have noticed that people are too focused on providing service worldwide in spite of so much competition.
Just look around there are local people out there who can't even see our landing page on search results.
So, creating a Google business profile and maintaining it is a wise idea. The benefit of creating a Business profile is that you can easily rank on top as Google gives priority to local results than global.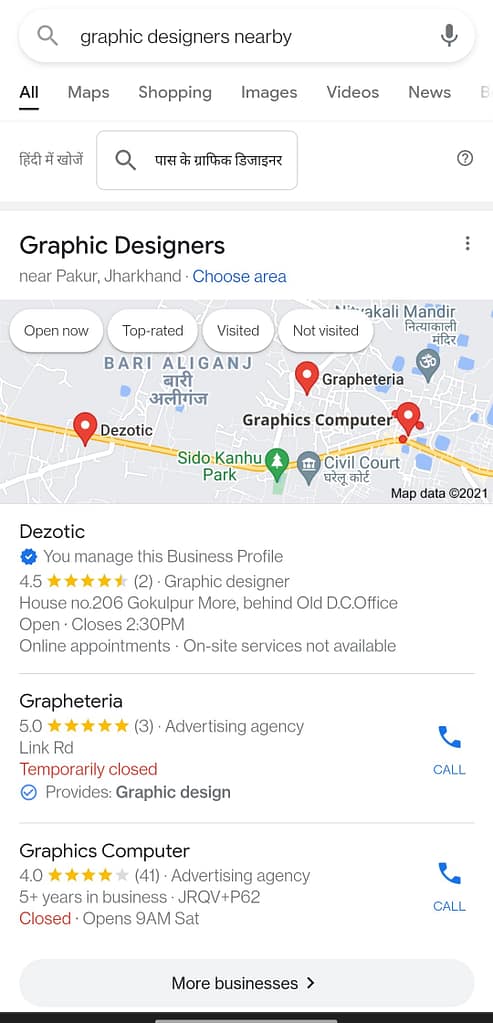 If you're still not convinced, consider these stats from BrightLocal's 2020 Local Consumer Review Survey:
93% of consumers used the internet to find a local business in the last year.
87% of consumers read online reviews for local businesses in 2020.
Complete all the tasks of your Google business, be regular with posting your work, and get a few reviews out there.
4. Use Schema for creating rich Snippets
There are two types of snippets Regular snippets, Rich snippets, and Featured snippets. Regular ones are like normal search results with titles and meta descriptions.
Whereas Rich snippets consist of all titles, descriptions including much other information that viewers need to choose a particular service like ratings, imagery, points, etc.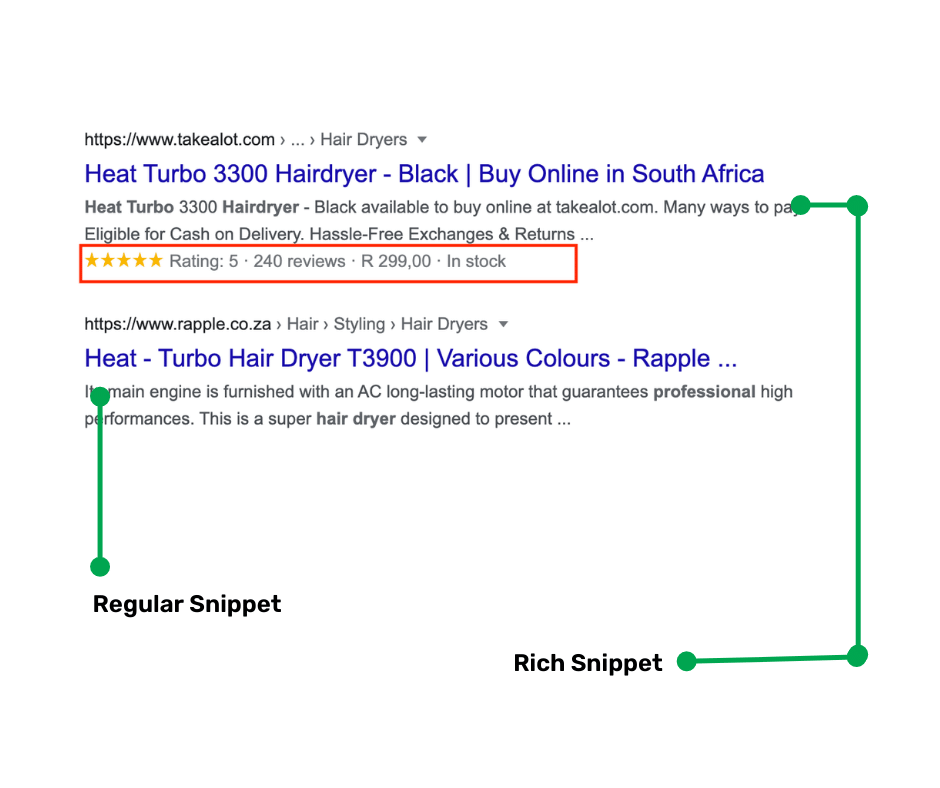 We can easily create rich snippets using Schema structured data formats.
Related Post – Article by Neilpatel on, how to create snippets?
And featured snippets are specially made by google, It shows the best results from your blog or page.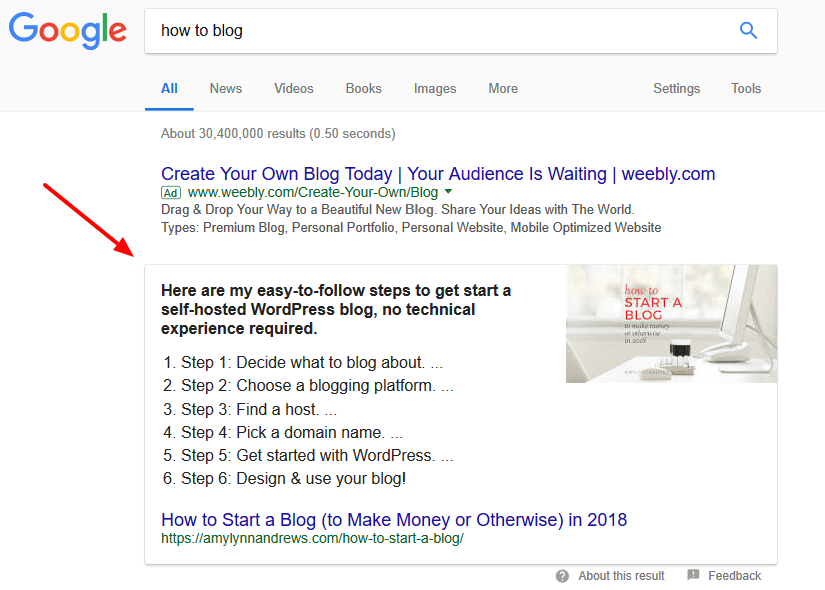 5. Focus on Improving page speed
Slow website kills traffic, our page must load in 2.9 seconds ( our page is better than 50% of other websites) according to Semrush.
We can use tools like –
Google Page Speed Insights
Pingdom
or GtMetrics
To analyze the speed of our page, and what is causing the slow loading of the page.
Fix all issues and serve your visitors with the load time they need, the ideal goal should be 1-2 seconds.
6. Practise writing description with good CTA
Though meta descriptions don't affect our page ranking that much, but giving a bit of focus like including keywords in the meta.
Keep it short and add Call To Action, like we can add a phone number or mail ID.
Be creative with meta descriptions and see the result.
7. Cross Promote on social media
Our goal is not only to rank on Google but on other search engines like Yandex, Bing, Duck duck go, etc.
Cross-promotion on different social media helps to create that high authority on different search engines.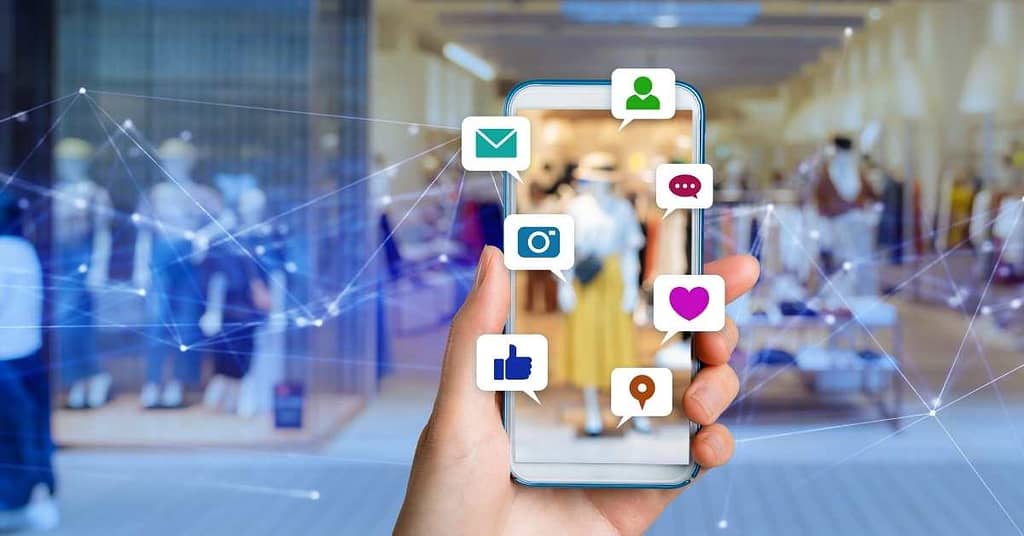 If I give an example from my experience Reddit has helped me a lot in getting lots of traffic from Yandex.
---
One phrase which always motivates me is " Sharing is Caring ", If I am able to help only 1 single person that will be enough.
---
8. Help people on forums and QnA platforms
Platforms like forums, Quora, and Reddit allow us to help people by providing answers, while providing answers we can link them to our page.
These platforms have a very huge user base (millions of visitors per month).
Many a time Quora answer ranks on google which can drive us a lot of traffic.
9. Try creating high quality Ads
When searching for any queries you may have noticed below-given Google Ads,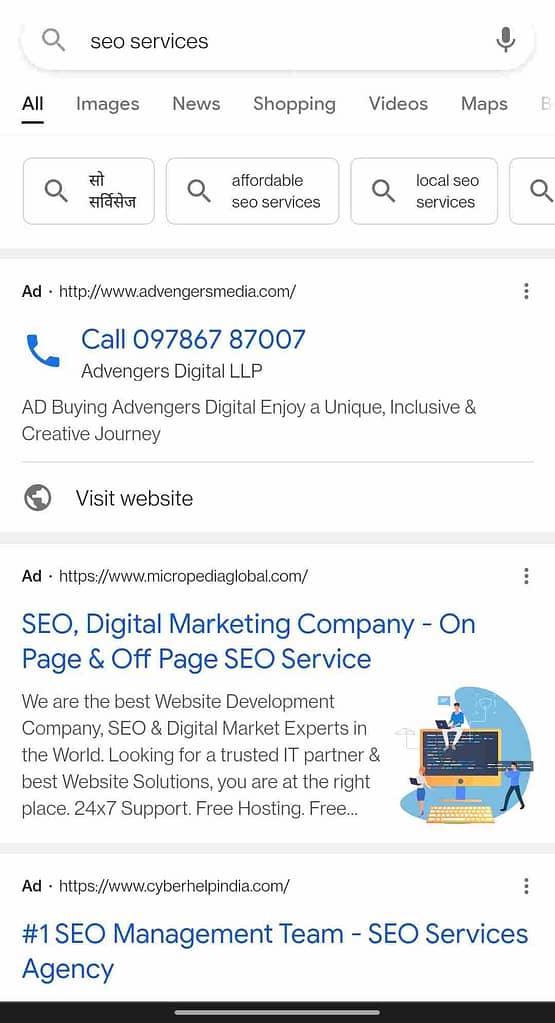 Yes, we can too run ads for our business. But to rank, our ad in the top position we have to give slight effort to keyword research.
We can also use several other methods like A/B testing, adding ad extensions, and using customer feedback to get much better results.
Learn how to create Killer ad copy from Word stream
10. Be unique with your brand
Look at Neil Patel, Moz, or Oberlo. They rank so easily on Google, also they have smartly worked for their ranking.
Each of above brand have something unique, some have good price strategy, some provide amazing data, some are good at an enterprise level, and many more.
Instead of focussing on the short term, they focus on long-term growth by sharing value and creating a brand. A good brand name can help us get on Google's top rankings(for our business).
Related Post – Branding Articles to read at Businezvalue
Final Thoughts
Here are my points on "How to optimize our post/page to rank on Google?",
With good motivation be consistent and follow the given points to get your page/post ranked on google.
I would like to conclude this article by saying, don't just think google rank can help you to get good traffic. All the different Social media works very well to get you good traffic.
BE CONSISTENT…
And feel free to add your unique strategies to rank on google in the comment box.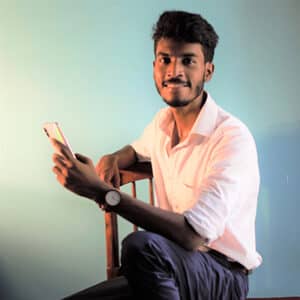 Businezvalue was founded by Johnny J Hembrom and his team, an enthusiast in learning business growth and designing.
After failing again and again in his business, finally, Johnny had made lots of fortune and want to help new business people & entrepreneurs, and learn from them.