With recent updates from The Mint, Ashish Kacholia has made the most of his profit from the Pharmaceutical sector.
This sector was really a good catch from 2020.
Recently Kacholia added Kwality Pharmaceuticals shares in his portfolio, which is one of the multi-bagger stocks in 2021. It is a small-cap company that mainly manufactures and exports finished pharmaceuticals in dosage form.
This celebrity investor is also known as the "Big whale" in the game, he holds about 27 stocks in his portfolio.
Ashish Kacholia's Portfolio overview as of quarter Sept-2021 (from Moneycontrol)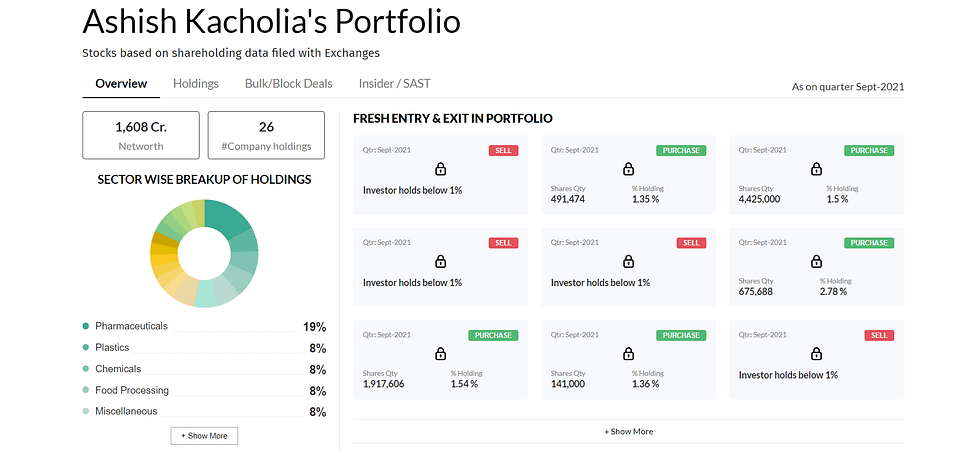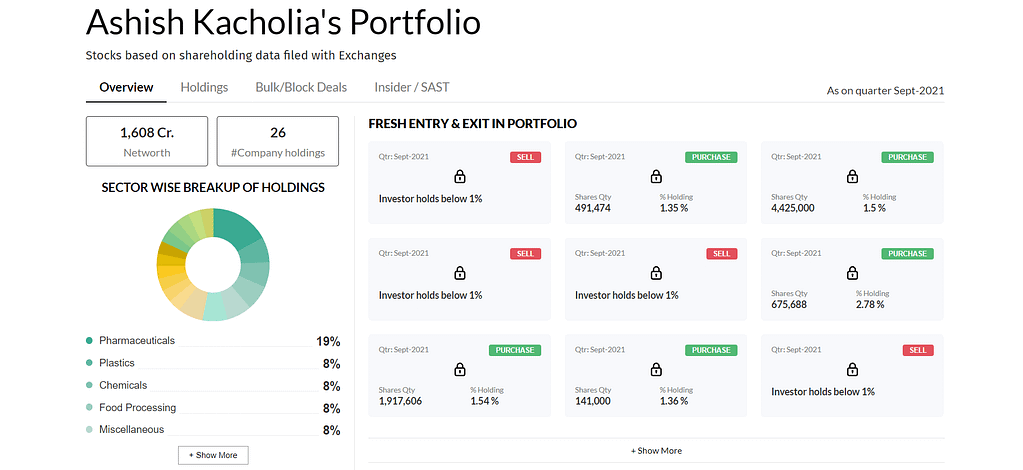 Read more articles related to business, branding, and self-development at businezvalue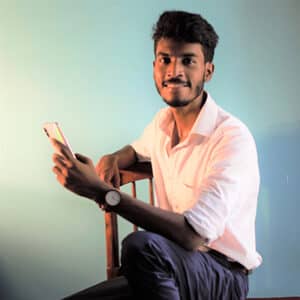 Businezvalue was founded by Johnny J Hembrom and his team, an enthusiast in learning business growth and designing.
After failing again and again in his business, finally, Johnny had made lots of fortune and want to help new business people & entrepreneurs, and learn from them.