The Trend To Follow In 2021 –
Dark mode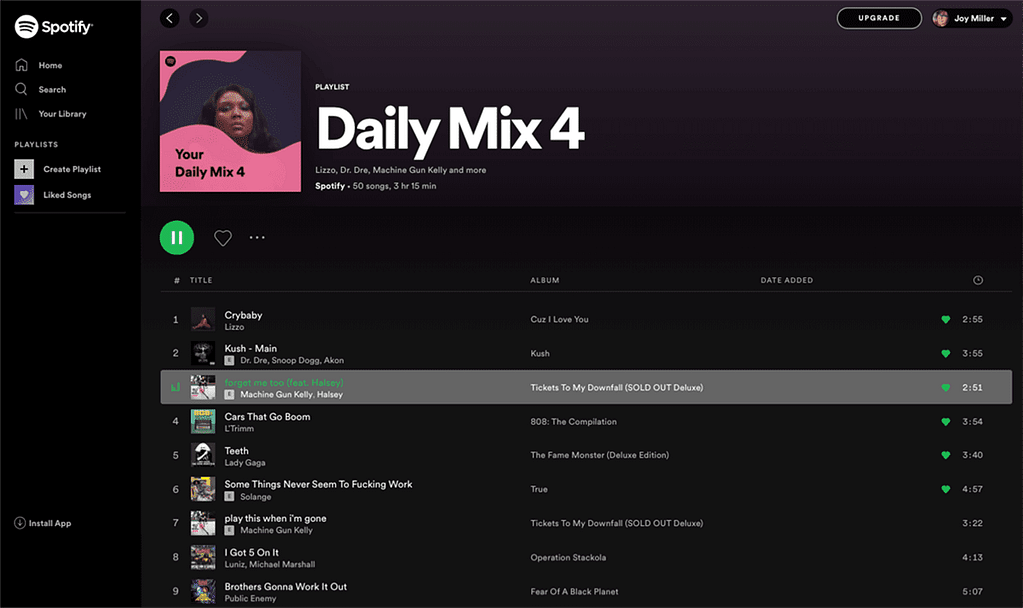 are you still using white space for creating negative space? back several years ago some designers started using dark mode themes, which have come to trend since 2020 in the web designing industry. many big brands like Apple, Microsoft, Facebook have already started to use this in their respective site or apps. as dark mode reduces strain on eyes in the low light condition which is much more preferred nowadays. Eg: – Spotify
Minimalism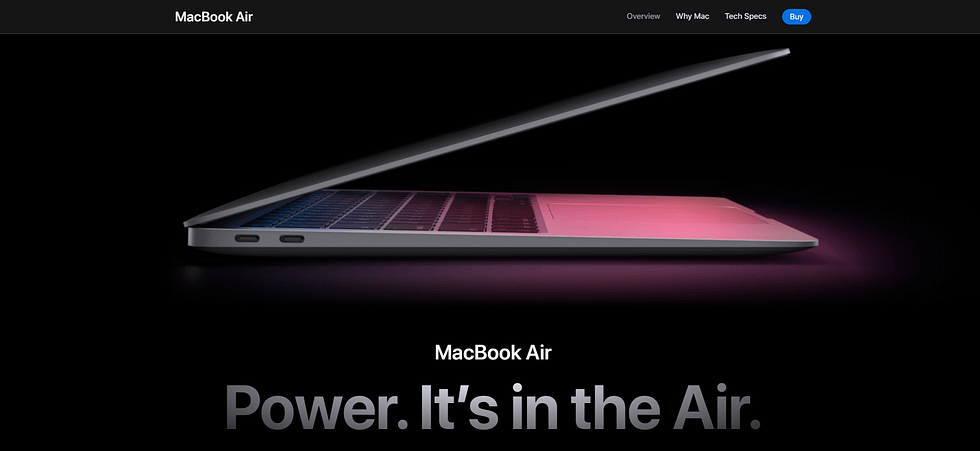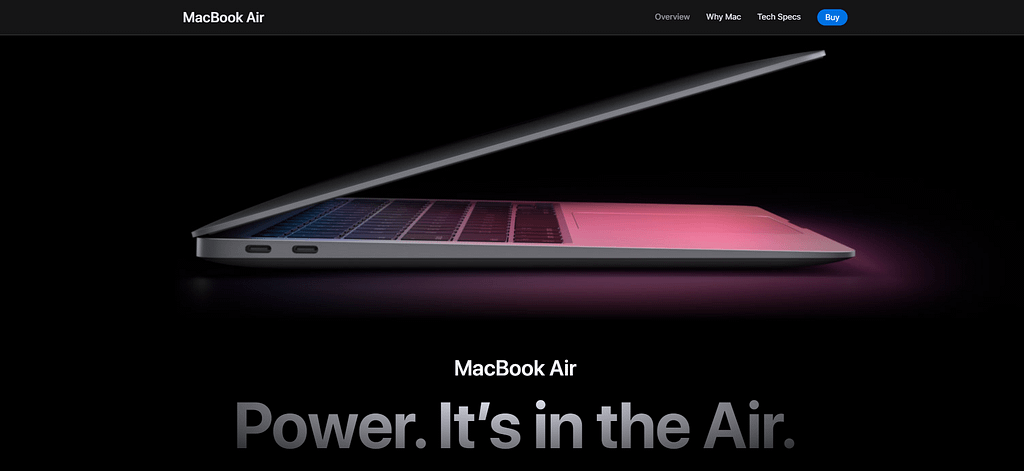 These days people are just too busy they want to spend less time on things to do other things. here minimalism solves that problem it is a powerful technique in modern days web designing it reduces the complexity since there are fewer elements and it simplifies the work for the person concerned. also, studies have shown that minimal design has a lower bounce rate and also it improves website load time. Eg: – Apple Macbook
3D Illustration
Recently plenty of brands have started doing this already. These 3D illustrations are just too eye-catchy and give that genuine & authentic feeling to your website, Nike has recently added 3d designs in their advertisement and that goes so well. Here you can use various shapes, figures, and humans to make it look more quirky. Though 3D illustration is in trend you have to use it in a different way that represents your site. Eg: – Maze
Scrolling Transformation
Scrolling Transformation is just a fun way to interact with your audience and to give them relevant information in a much engaging way. This makes the site more dynamic and pleasant to visit. This you can include in scrolling can vary from color scheme to interacting and informative animation. Oneplus have used this on their site you can check it looks so great.
Horizontal scrolling
This has already started in 2013 but recently it has caught the market. before it was considered a bit useless but now people look at it as the latest and much modern in looks and using it with a parallax effect is more fun. It is very helpful in showing several images, catalogue of products, or slides of information on the website. Eg: – Mylesnguyen
Negative space


This is mainly the blank space on the website, which creates contrast and gives perfect balance. Negative space can be any color based on your theme it can be white, yellow, or any other. Negative space helps to focus on the main idea of the content, and also gives a neat & clean appearance. Eg: – Google
Bold font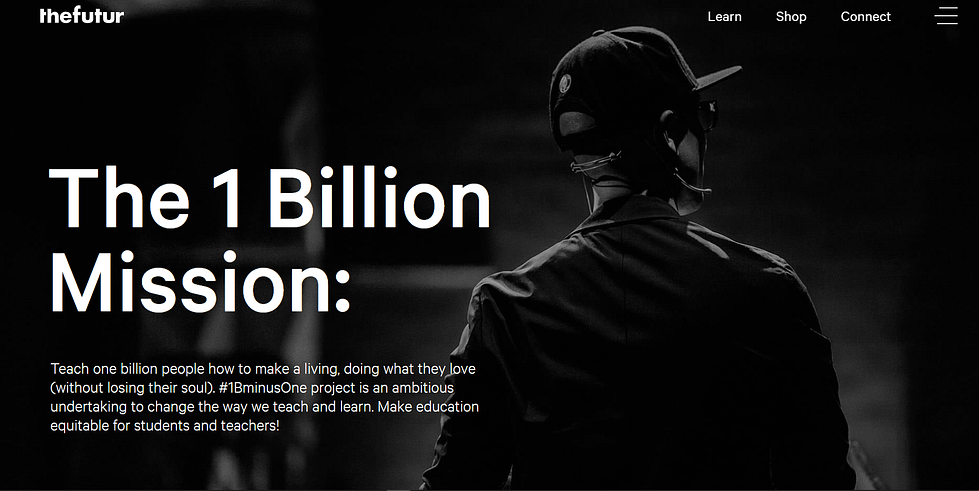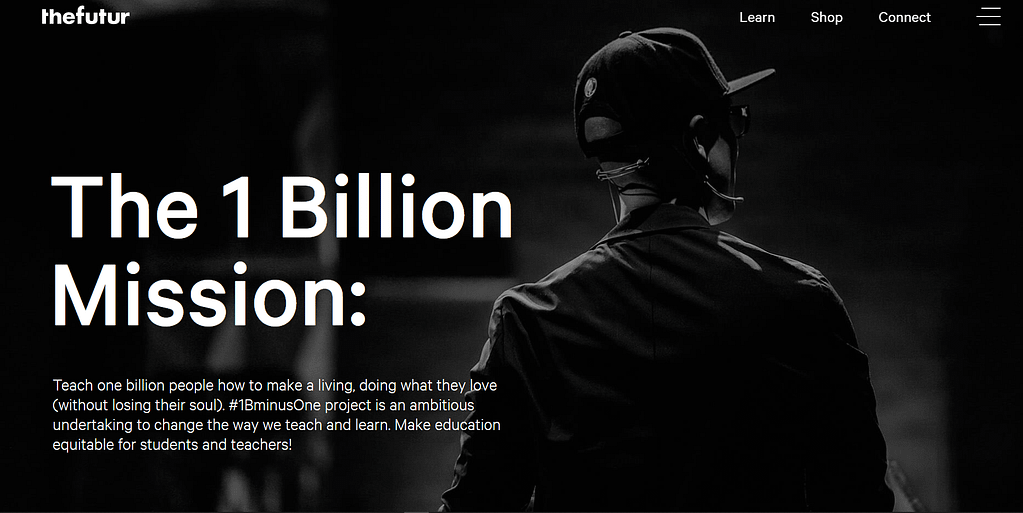 When you visit lots of websites this day you will notice that bold fonts are on-trend, it gives a certain personality to the text and has a great emphasis on the customer/Audience. On seeing the font reader instantly get the awareness of the message. By combining it with different font types and typefaces it becomes more pleasing. Eg: – The Futur
Interactive parallax animation
One of the best ongoing trends in this industry. In Parallax animation foreground moves faster than the background image creating an optical illusion. This makes the interaction just so fun! when the user scrolls through the website he becomes just so convinced by the performance.
Using peaceful & happy colors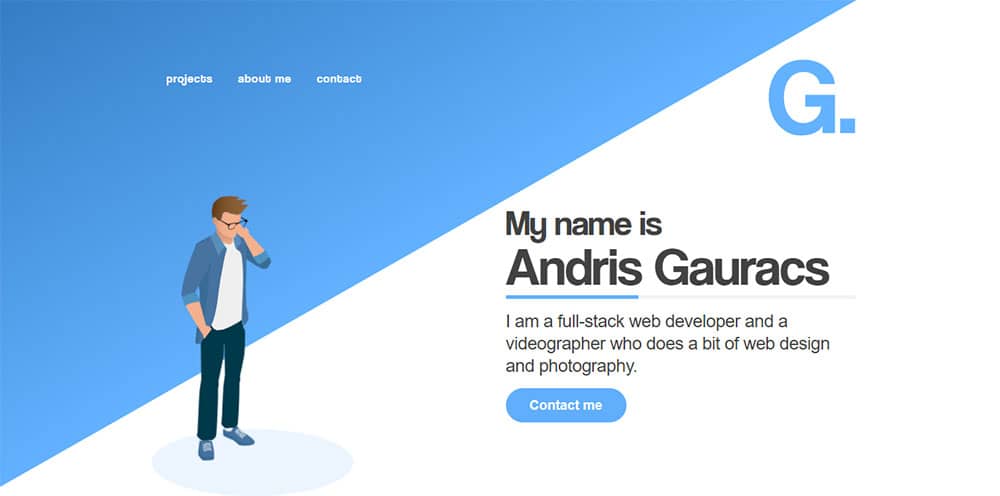 In 2021 just to avoid noise and distraction minimal approaches are coming forward, because of which designers have started using peaceful colors. they are focused on using colors that are easier on the eyes and much easy to focus on. Eg: – Andris Gauracs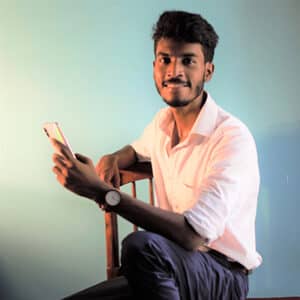 Businezvalue was founded by Johnny J Hembrom and his team, an enthusiast in learning business growth and designing.
After failing again and again in his business, finally, Johnny had made lots of fortune and want to help new business people & entrepreneurs, and learn from them.