This Saved My Time! ( online food delivery business special )
A few years back, in my college days in addition to my studies, I used to work as a freelancer. It was a lot of work to manage studies, work, assignments, and house works I was like ugh!
I was walking by my college and saw this small Billboard advertising Food delivery to home for students.
Yes, it was wonderful and saved my Time with delicious food.
Now the time has changed and lots of good companies have come out like Zomato, Uber eats, Swiggy, and a few more with their unique marketing strategies.
One amazing metric by Google & Boston consulting group, Explained that the Food delivery business is expected to grow at a compound annual growth rate of 25 – 30% to touch $7 – $8 billion by 2022.
Online food delivery business is much like Ola, Uber, and Doordash that uses crowdsourced labor as the delivery provider.
Want to know how different brands are using this strategy –
Amazon looking for hiring 175,000 new workers for its fulfillment center
Walmart plans to add 50,000 people for distribution
Amazed! Yes there are many more brands like Instacart & FedEx
The reason why the Food delivery business is booming – It saves time, and now busy professionals can also enjoy delicious food.
Benefits of Home food delivery business
It has low operating costs
Marketing flexibility
It can operate 24/7
High Profit
Easy & Simple
Find out how to start your business and start making money
Research your target market
This includes answering some of the given questions👇
1. Who are your dream customers?
2. Where can you find them?
3. At which time they are most active?
4. What are their desires & fantasy?
5. What are they passionate about?
After research –
Give your target audience a name i.e, "Nick", be clear with your target.
Brand
The brand includes how your business shares its message with its target customers.
Lists for proper Branding –
Choose domain and business name wisely
Get a logo
Font style selection
Choosing your pattern (optional)
Choose a color palette
Related post – What Does Branding Mean? | Master Branding Guide
Create a website and app
This is one of the most important investments you have to do, without a website and app, you are nothing in this business,
On your website, you have to focus on the first 40% of your landing page.
Related Post – How to get more sales & conversion on a landing page
Invest On packaging
Yes, it is important to give that good emotion to your customer after getting your package. Make them feel that you care for them.
Get a Marketing plan
With growing competition and resisting customers, you have to be very creative with your marketing strategy.
Marketing Plans may include –
SEO optimization
Digital Advertisement
Social Media
Paid Advertisement
Using Banners or Physical Methods
Providing Good CRM
It also depends upon your Business and Customer persona, so focus a lot on Research.
Business Plan, Finance Plan, & Meal Plan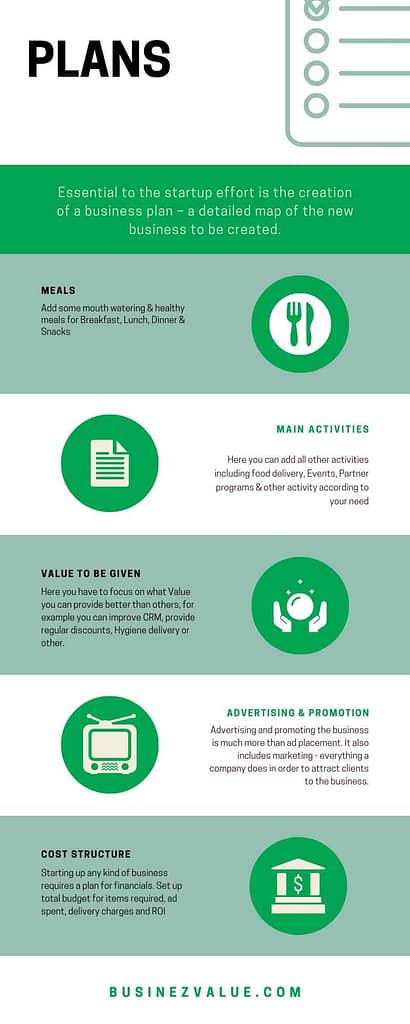 Obtaining License
The last step that you have to follow is obtaining all the necessary licenses required to start an online food delivery business in your area.
And if you don't take this step seriously you can get into serious problems.
Things you must get mostly include, Business registration, trademark registration, FSSAI license that includes safety and quality of food Store license or any other permit required in your particular area.
Final Thoughts for online delivery business
An online food delivery business is a type of small business that has a huge profit rate, and you can just work from home.
Just follow each and every step wisely
And if you want to add any points feel free to comment👇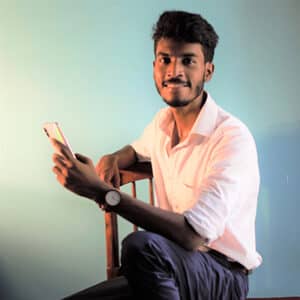 Businezvalue was founded by Johnny J Hembrom and his team, an enthusiast in learning business growth and designing.
After failing again and again in his business, finally, Johnny had made lots of fortune and want to help new business people & entrepreneurs, and learn from them.