If you don't want to get caught in the credit card debt trap, then this article is a must-read for you (the special credit card guide for beginners).
Lack of unawareness and lack of financial knowledge can bring you a lot of problems. So, before getting a credit card learn about "How do credit cards work?".
Credit cards can bring a lot of greed feelings in us, We may always think of buying something as we will be getting a credit limit on our card. But remember this very act of greed and irresponsible usage of the credit card can sweep us into a debt trap.
You may be someone who is going to get a new card, thinking of buying something expensive, or maybe you are hereafter getting into a debt trap.
---
So, What actually is a Credit Card?
Credit cards are a financial instrument provided by banks or any financial service company that allows us to borrow funds ( with a pre-approved limit ) to use them for paying our wants and need.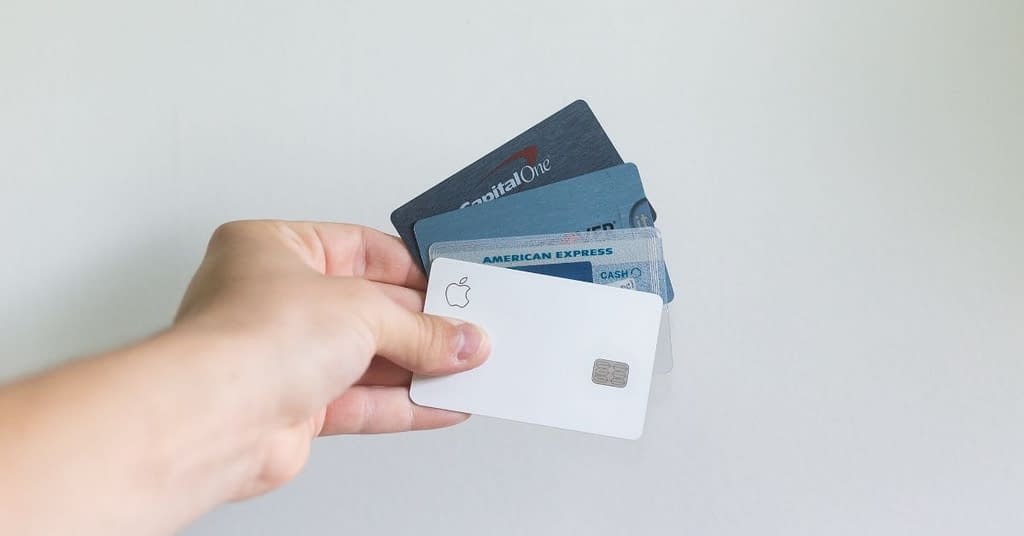 There are different types of credit cards with benefits of all kinds, which are listed below.
Travel credit card
Shopping credit card
Secured credit card
Fuel credit card
Reward credit card
No-Annual fee credit card
Business credit card
Related Post – How we can train our minds to not feel like a failure.
Travel cards
Travel credit cards give us benefit on our travel expenses, like discounts on flights, bus tickets, cab booking, and many more.
Another benefit is that whenever we spend money through a card for travel expenses, we get a reward. Redeem those points to get milestones and get discounts on future bookings.
Shopping cards
These cards have many partnered brands with them both online and offline. We get discounted prices for transactions via credit cards also get cashback and rewards for purchase.
Secured cards
These cards are specially for people who have poor credit scores. Here we have to Deposit security money which must be equals to the credit limit of the card.
So, when we pay our dues on time for a few months, the bank returns our security deposits. This helps users to increase their credit scores.
Read more about secured credit cards by Bajaj Finserv
Fuel cards
We can avail of fuel surcharge waivers using this card. We can make a good amount of savings also get rewards on refueling.
Reward credit cards
This type of credit card gives a point on each amount expense.
For example, if I spent 1Rs I get a 1X point.
We can use these points to get discounts on future purchases or pay credit dues.
No-Annual Fee cards
Every card charges its user with an annual charge but this type of credit card doesn't levy any annual fees for the usage. All other feature of it is like a basic credit card just borrow and pay.
Business credit cards
These are commercial credit cards with huge credit limits. Before owning this card you must have a very good credit history also the banks will check If you are accountable for bill payments.
These are best for business owners who need to separate their business expenses from personal expenses.
Till now we have learned about what credits card are and their type, and now let's look at How credit card works?
How does a Credit card work?
There are many financial products like personal loans, microloans, gold loans, etc., which provide us credit to use. But unlike these products, credit cards are simple cards that don't require a lot of paperwork.
We just borrow money while the payment is deducted from our credit limit and when we pay our dues completely on-time credit gets added back gradually.
Alert! just don't use more than 30% of the credit limit, this will reduce our overall credit score.
Note that if we pay our complete dues on time no interest will be charged plus we can avail lots of rewards.
But If you think paying the minimum amount is better then come out of that mindset as you will be charged a lot. There are monthly interest, Annual Interest which is around 24-49%, and other charges.
So, don't forget to pay completely.
I would like to give an example for this query.
Suppose you have a credit card with a credit limit of 73,000 Rs. And you bought a phone which costs 50,000 Rs, for 12-month EMI in addition, there is some miscellaneous expense of 5,000 Rs. After all these transactions your credit limit will become 18,000 Rs and after this, your credit card bill will include 4,166 Rs + 5,000 Rs.
After you have paid the due of 9,166 Rs, the amount will be added back to your credit limit. Which will become 27,166 Rs and this cycle will continue as you repay your monthly bills.
---
Let's learn about credit card transaction
Credit card transaction or processing works in the following steps –
Authorization
Settlement
Funding
In the Authorization, process the cardholder does the transaction using a credit card to a merchant. After which the merchant sends a request for payment authorization to a related financial company or bank via their payment processors.
From there issuing bank or company approves or declines the transaction.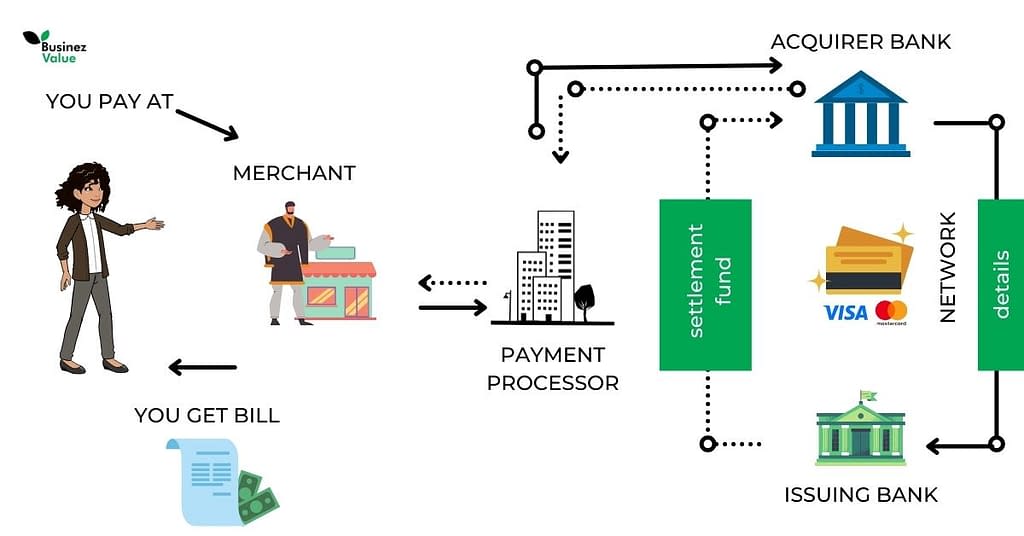 Read about detailed credit card transactions in a few steps by fisglobal
---
Credit card vs Debit card
These two-card may look identical but they have differences like east and west.
Debit cards allow us to spend money from our saved funds whereas credit cards allow us to spend a limited borrowed amount.
Both have different pros and cons –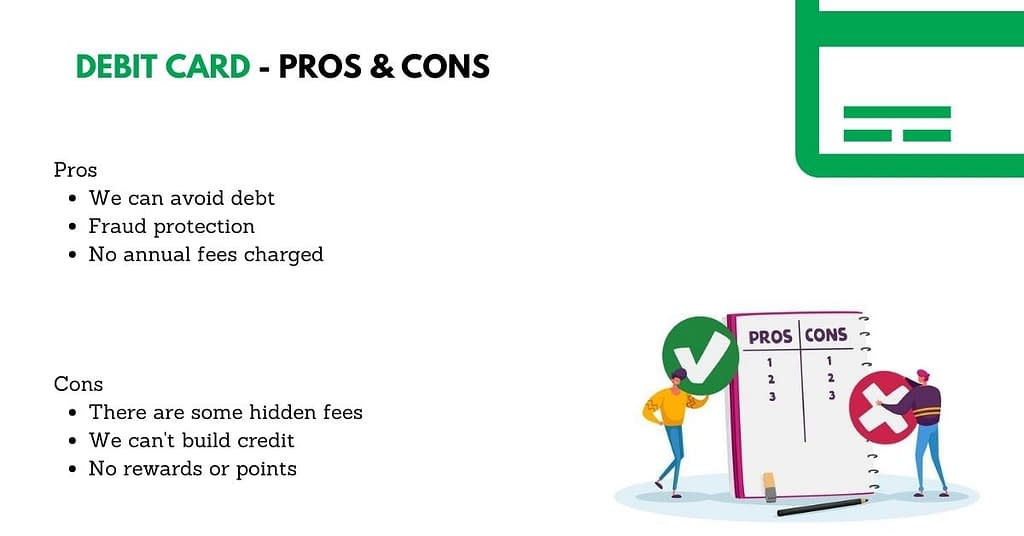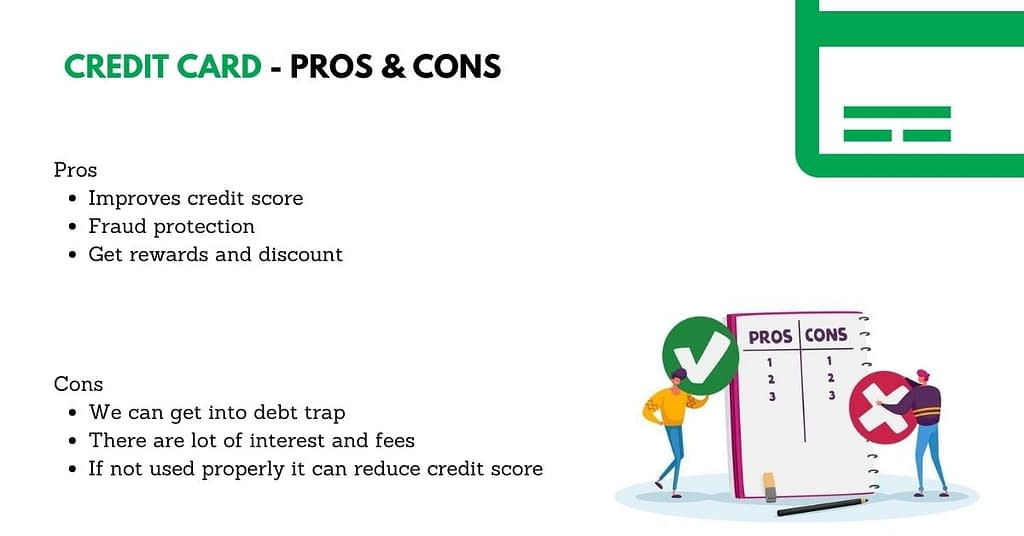 ---
Here is a video by Mr. Ankur Warikoo, where he has explained so beautifully how we can use credit cards to make money,
Things To Remember
Learn about all fees and interest rate before hand
Use it wisely
Pay in complete on due dates
Check credit limit, so that you don't go overlimit
Check all the benefit you get
Learn about type of credit card which is suitable for you
Learn more about business and finance at Businezvalue.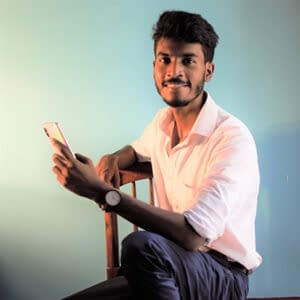 Businezvalue was founded by Johnny J Hembrom and his team, an enthusiast in learning business growth and designing.
After failing again and again in his business, finally, Johnny had made lots of fortune and want to help new business people & entrepreneurs, and learn from them.