Ads are one of the most important aspects of online marketing and choosing the right tools for creating these ads should be your smart choice. Yes, there are many tools and software, where Google web designer is one of the best FREE tools.
Just to make it simple, Google web designer comes. It is a program used to make interactive HTML5 Ads and content. Its user-friendly interface makes it very easy to use for beginners. Further on reading this article, you will dive deep into the work of a Google web designer.
Intro to Google web designer
So, Google's web designer is a program/tool/application which is used to make amazing interactive HTML5 Ads and content. Looking at its interface you will think for a moment " It's a graphic designing software" further on working on the application you will understand that all its features are to improve the quality of the ads.
You get this program on Windows, Mac, and Linux. Also, it offers several tools like a shape tool, text tool, 3D tool, and pen tool. you can embed youtube videos, google maps, and many more, and it is completely free [the best part]
Is it good?
Yes, it is good for creating web ads immediately rather than designing websites, whether you no coding or don't know you can easily become a pro by showing your creativity. Though it is not best for mac.
Pros and Cons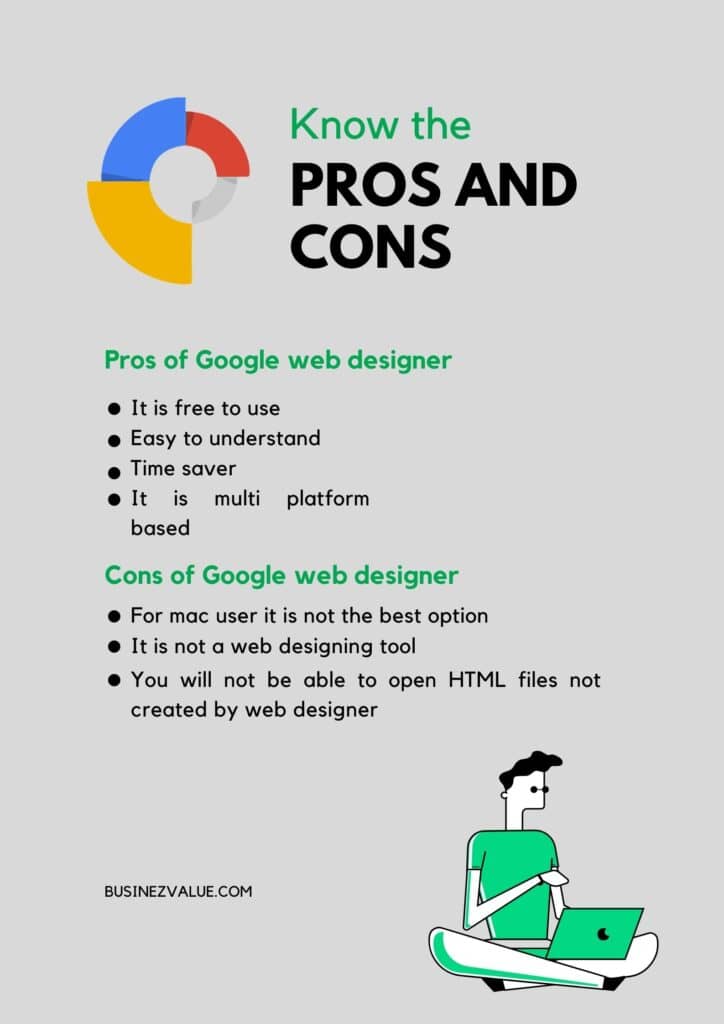 Related Post – How to apply the 80/20 rule in design to get more success
Deep dive into Google web designer
Learn about interface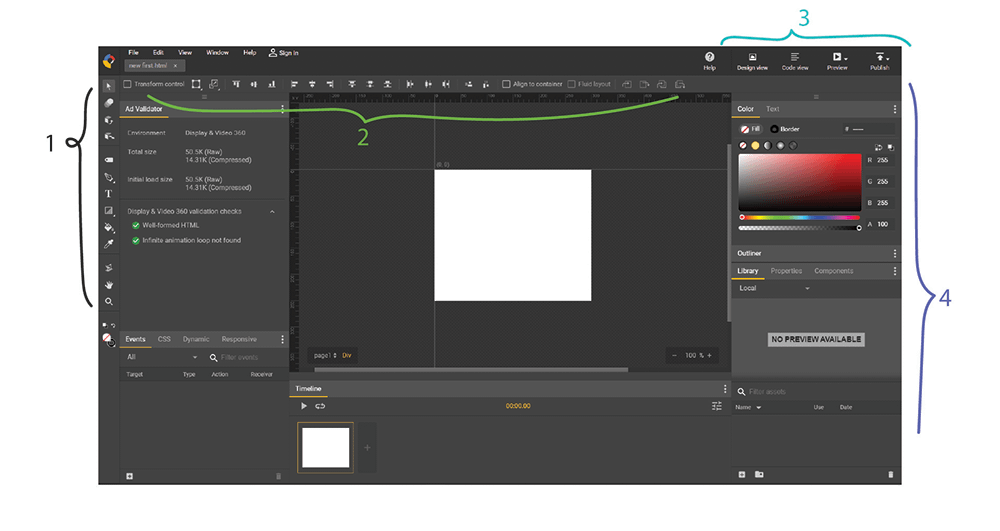 In the above figure: –
Toolbar
Tool Option Bar
View bar
Panels
Now Coming to details, Viewbar helps you to choose between design view & code view and allows you to publish your ads
When you select your tool its mode will be shown in the tool option bar
As the name suggests toolbar, it has tools for creating and making your ads interactive.
Panels have a list of many things, like Text, properties, colors, Library, Ad validator, Dynamic, etc. In addition, you can resize it, rearrange, combine and close.
Assets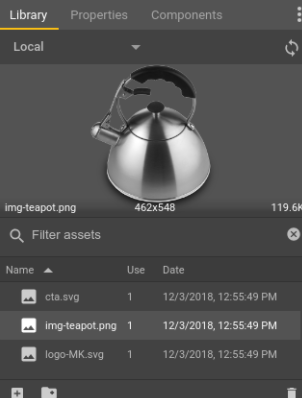 You can check your asset by clicking the library button.
To learn about the asset in detail follow this link 👉 Google Help
Animation
For Animation, you can either use Quick mode as a beginner or you can use an advanced mode like a pro. You can add animation, give transition, and preview it.


Related Post – Easily remove background in seconds with Canva
Preview
To preview your design or Ads just click the preview
button on the upper left corner of the window.
Help & support
This google designer has a very good help service, as there are many articles written for your type of problem or issue you can just go to its help & support center and search for your issue.
Conclusion
The free value of google's web designer is a big help for people who don't know enough about coding and can't afford a professional ad creator. It makes the process very simpler, you just have to get some knowledge on designing and you are ready to go.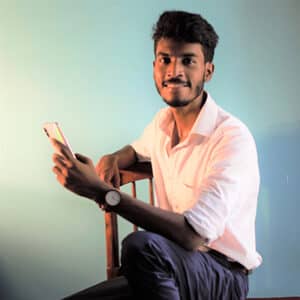 Businezvalue was founded by Johnny J Hembrom and his team, an enthusiast in learning business growth and designing.
After failing again and again in his business, finally, Johnny had made lots of fortune and want to help new business people & entrepreneurs, and learn from them.