A very interesting question that you should have an answer to. "What does branding means" or why it is so important to build a brand for your Start-up/ business!
So, in simple words, you can define it as
"Branding is a marketing practice/strategy in which a company or an organization creates a name, symbol, or design that is easily identifiable as a part of the company/organization. This helps to create a unique identity of its product/service and distinguish it from other products and services."
Why you shouldn't forget about Branding?
You shouldn't forget about branding coz that will help you to create better brand awareness in front of potential customers, further it helps to generate more sales, build trust also other aspects such as retargeting as people will be knowing about your brand and many more. Branding can change how people perceive your brand.
Its Importance
Complex by nature Branding requires a well-planned & calculated strategy before you launch your business in the market. You must be very careful to reach up to your customer's expectations. A strong brand is easy to relate to and draws on values that resonate well with the targeted customer/audience.
Branding gets easy recognition
Value of your business increases
Branding helps to generate customers as a result of social proof.
Branding supports advertisement
It builds TRUST
You have to promise your customer with the help of Branding, you must focus on making it perfect to achieve your goals.
 Things to remember before you Build a Brand!
 Get yourself a simple, distinct & elaborative logo, A simple logo which at the same time represent all the aspect of your company. Your logo should look good in every place, i.e. Product, cards, building, websites, invitations as well as on paper.
Wisely choose the color palette for your company the color mood that matches your customer feeling, yes colors have a psychological effect on your potential customer or audience so wisely choose colors. Different colors have different kinds of feeling attached to it do check for more details- By 99 Designs.
Patience is the key; you have to wait until you achieved your first goal for every big thing to happen it takes time.
Wisely invest in Advertisement, wisely choose the channel for promotion also don't forget to divide advertisement for a different group of people. Since some kind of advertisement doesn't work for everyone.
Don't be for everyone be specific to your potential customer, understand who is your potential customer, you are not here to entertain everyone, be committed to a targeted customer because without specificity you become nothing to no one.
A tagline or slogan will be great, a good slogan helps to make your brand memorable and points to the good benefits of your products or services (it should be short).
Create a separate identity in the marketplace, (build Trust and Loyalty) to make a unique brand separate and better from all other similar brands in the market.
Go with the trend, so you have to be aware always, before creating a new brand from scratch do decent market research and catch up with the trend. Know what is appealing in your marketplace
Also, this is important to do even when you are an established business so that you can stay current with your branding.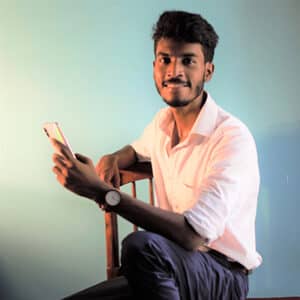 Businezvalue was founded by Johnny J Hembrom and his team, an enthusiast in learning business growth and designing.
After failing again and again in his business, finally, Johnny had made lots of fortune and want to help new business people & entrepreneurs, and learn from them.